Tommy Malone - Poor Boy (CD)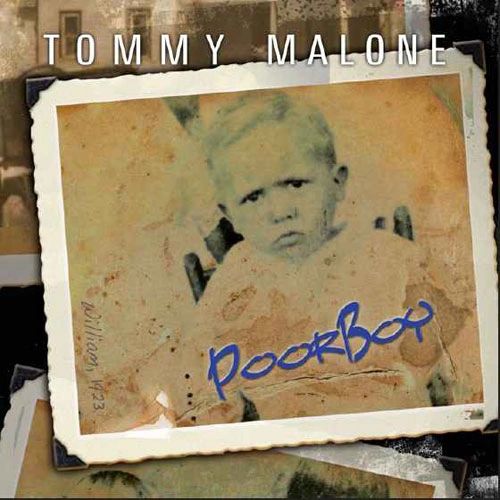 Tommy Malone - Poor Boy (CD)
On April 29, 2014 M.C. Records will release Tommy Malone's second solo effort for the label, Poor Boy. Tommy co-produced the recording with his longtime musical friend Ray Ganucheau in New Orleans. Ray was the engineer for the Subdudes' "Primitive Streak" and Tommy's first solo recording, "Soul Heavy."
With Poor Boy, Tommy Malone has released another album full of great songs complete with excellent guitar work and singing that should extend his stellar musical reputation beyond the cognoscenti and to the general public, where it deserves to be. -

OffBeat
Poor Boy features Tommy's unique songwriting that bleeds true Americana. The one amazing exception is Tommy covering Stevie Wonder's "Big Brother." Tommy Malone is not only one of the greatest songwriters of his generation, he's a superb guitarist and a magnificent vocalist who animates every corner of his compositions. Over the past 40 years Malone has been at the center of some of the most storied and often star-crossed bands in Louisiana history, beginning with the family band formed with two of his brothers, Dustwoofie. Malone went on to help develop the eccentric songwriters' collective the Continental Drifters before becoming a charter member of the still-beloved subdudes. Along the way he played in the well regarded one-off groups Tiny Town and Monkey Ranch as well as in a duo with his older brother Dave from the Radiators, the Malone Brothers. Poor Boy will mark the third solo recording in his storied career.

Reviews