Duke Robillard - Six Strings of Steel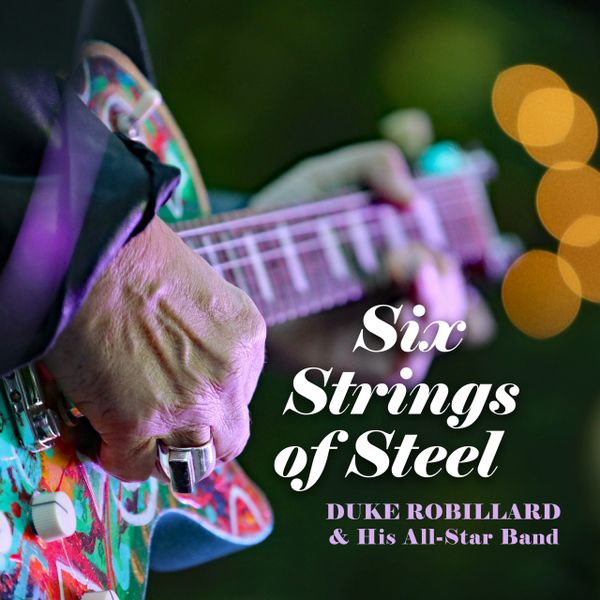 Duke Robillard - Six Strings of Steel
Autographed copies are available now!
On November 3,  2023, M.C. Records will be releasing Six Strings of Steel on vinyl by guitar master Duke Robillard. Six Strings of Steel is the second record Duke has recorded with M.C. Records. The first was 2017's Jazz/Swing record Duke Robillard and His Dames of Rhythm.

Six Strings of Steel has been in the top 15 on the Sirius/XM Bluesville channel for over four months. It's also been on the Big Blues and The Living Blues Radio charts for four months!
Whether breathing new life into vintage material or presenting originals, he does so with a mix of earthiness and elegance. Rock & Blues Muse


If old school is your thing, this one's for you. Making A Scene

The record represents all his influences including swing, blues, and rock. You'll hear Link Wray's (just inducted into the Rock and Roll Hall of Fame) "Rumble", Dylan's "Watching The River Flow", a ska version of Fats Domino's "I'm Going To Be A Wheel Someday," and of course several Duke knockout originals
Duke talks about Six Strings of Steel

I am really excited about the release of "Six Strings of Steel" on M.C. Records. It's a look back at many guitar and song styles that have been important to me along my journey in this world of ever-changing tastes and sounds. At the same time, all the genres rooted in the blues still captivate my imagination on a daily basis.
Track Listing
Side 1
1. Git With It! -  Barney Kessel
2. Shame, Shame, Shame - Ken Hopkins / Ruby Fisher
3. Lima Beans - Eddie Ware
4. Love Struck - Chuck Willis
5. In Perfect Harmony - Duke Robillard / Marty Ballou / Chris Cote / Mark Teixeira
6. Watching The River Flow - Bob Dylan 
Side 2
7. Billy in The Lion's Den - Leo Parker
8. I'm Gonna Be a Wheel Someday - Dave Bartholomew, Fats Domino, Roy Hayes
9. Take Your Fine Frame Home - Ike Turner
10. Groovin' in the Swamp - Robillard / Ballou / Teixeira
11. Lovin' You - Lowell Fulson
12. Rumble - Link Wray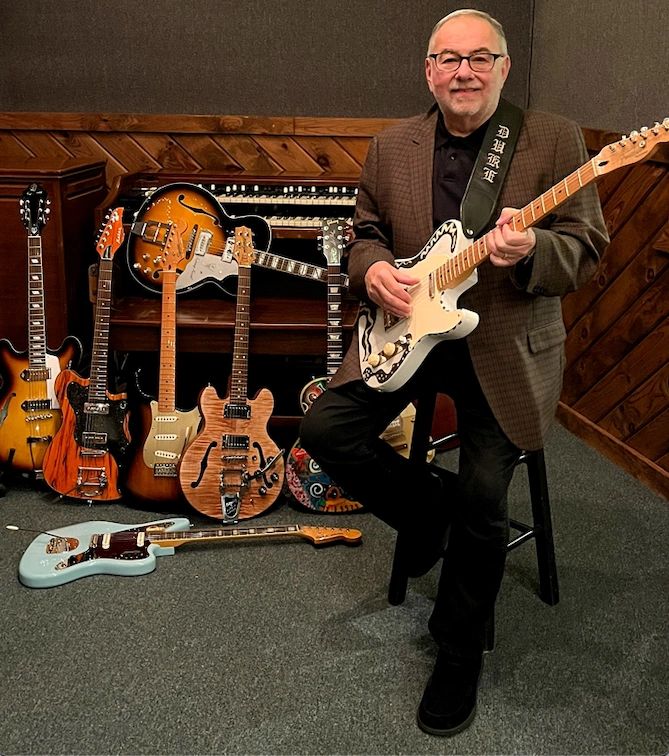 Duke is joined by his long-time band mates Mark Teixeira, Bruce Bears, Marty Ballou, and Doug James who helped him create an infectious sound and groove here, and the most recent band member, vocalist Chris Cote belts out the tunes, no matter what the genre, with style and power. A special guest on the record is Katie Shore of Asleep at The Wheel on Fiddle.
Reviews