Tommy Malone - Natural Born Days (CD)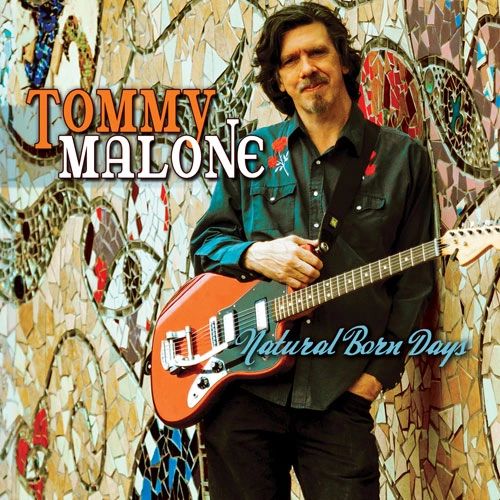 Tommy Malone - Natural Born Days (CD)
M.C. Records is proud to announce that the lead voice and guitarist of the Subdudes, Tommy Malone will release his first solo recording in 12 years on June 18, 2013. Natural Born Days features Tommy's outstanding songwriting, inviting vocals and amazing guitar playing.
The sessions for the new album were recorded in New Orleans and produced and mixed by 10 Time Grammy Award winner John Porter (Buddy Guy, Keb Mo, B.B. King, R.L. Burnside, Ryan Adams). On the new recording Tommy Malone works with some of New Orleans finest ; Keys - Jon Cleary, Drums - Doug Belote, Bass - David Hyde, Guitar - Shane Theriot, Background vocals -Susan Cowsill.
"A swamp full of good time Bar-room Boogie and Ballads!" -

No Depression
"Natural Born Days sounds like the Tommy Malone that his fans love and his soon-to-be fans will be happy to get to know." -

OffBeat



Tommy Malone has had a musical love affair with fans for over 30 years. As the 'heart and center' front man of the legendary Americana act The Subdudes, he has carved his way as a gifted singer, player and songwriter with a distinctive musical voice.

In Tommy's solo band, as lead guitarist and singer, he punctuates soulful, heart-felt vocals with playing that is at turns joyful, incendiary and melancholic. A musician's musician, he has recorded with Rosanne Cash, Shawn Colvin and Anders Osborne, and has impacted markets with hit other projects including Tiny Town and the Continental Drifters.

Tommy's songs have been recorded by Joe Cocker, The Radiators, Tab Benoit and many others, but it's his ability to perform his own stories and turn them into vivid musical images that sets him apart from other performers.

Reviews