Joanna Connor - Six String Stories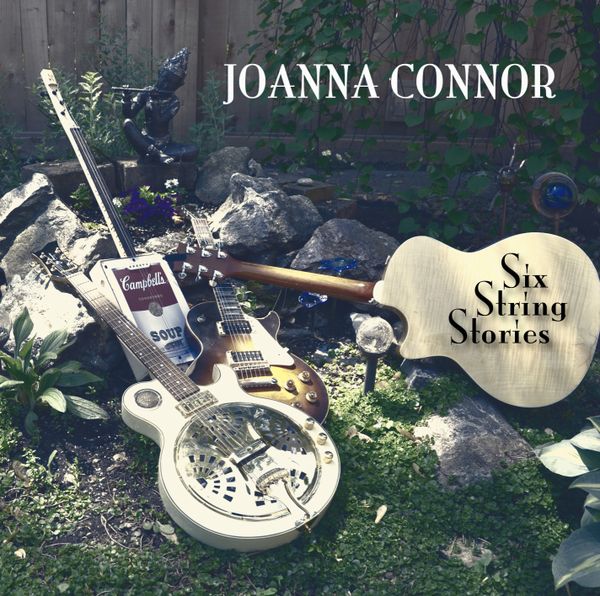 Joanna Connor - Six String Stories
M.C. Records is thrilled to welcome back The Queen of Blues/Rock guitar Joanna Connor to the label.
Six String Stories
was released internationally on August 26, 2016, her first in 14 years. 
You can order digitally here: https://itunes.apple.com/us/album/six-string-stories/id1200682568
Six String Stories is the one that the fans who pack her hometown gigs have been waiting for. You'll still hear the scorching solos-- but there's more to Joanna Connor than that. The disc's ten tracks include tastes of gospel, rock, soul and funk; all with the gutsy singing and heartfelt playing that have always been her trademarks. Connor wrote eight tracks on Six String Stories with Marion Lance Lewis, a mainstay of her live band.

Her incendiary slide playing is absolutely breath-taking. - Elmore Magazine
http://www.elmoremagazine.com/2016/08/reviews/albums/joanna-connor

A totally killer set tailor made to blow the roof off the sucker and your mind at the same time. Midwest Records 

Since 2002 Joanna's focus has been on her family and playing in the Chicago area. Joanna picks up the story there, I was ready to lay down some new tracks in the studio.  I turned my focus toward exploring recording again. I'm at a point in my life where I feel in touch with who I am as a woman and a musician. Mark Carpentieri and his label were the first that came to my mind to contact. His good energy and knowing when to guide an artist and when to let them fly was important to me. I respect his labels catalog and his work and I am proud and happy to be back. The feeling is mutual Joanna!
Click here to check out the YouTube video of Joanna that has been viewed over a million times around the world.
Reviews