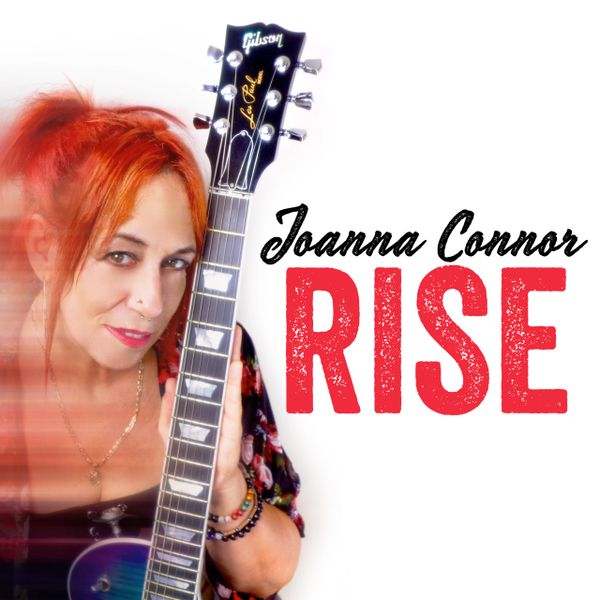 Joanna Connor - Rise LP
Order your autographed copy today!
Get your copy digitally via iTunes: https://music.apple.com/us/album/rise/1480050564
Get the CD here: https://shop.mc-records.com/products/joanna-connor-rise
"Rise" is a monumental testament to her skills."  AP News
M.C. Records is thrilled to announce that we have released The Queen of Blues/Rock Guitar, Joanna Connor's 3rd recording for the label, Rise on vinyl on April 10th. It's her first vinyl release this century.  It's the follow up to Joanna's highly successful 2016 comeback recording Six String Stories. The LP contains all 10 originals.  One of the highlights of Rise is a duet with her longtime friend Mike Zito on "Bad Hand."
Joanna Connor might be the best — or most original — blues-based slide guitar player you're likely to come across today. Or tomorrow. - GUITAR WORLD
Joanna Connor takes the occasion to stretch herself musically on Rise, a process that began with her M.C second release Six String Stories in 2016. This time she goes even further, touching on jazz, Celtic music and even hip-hop. And the presence of a new backup band-- drummer Tyrone Mitchell and Cameron Lewis, bassist Joewaun Jay Red Scott and keyboardist Delby Littlejohn-- adds some fresh energy. According to Joanna, "The whole record is me and a bunch of younger men," she says. "So there was some kind of power coming through them to me."
It's no coincidence that Connor did most of the writing herself this time around, coming up with one of her most personal statements. "It's all about rising in life, rising to know yourself, rising to meet the challenge of exploring yourself deeper. Putting it out there."
Reviews