Jack's Waterfall - Call Dr. John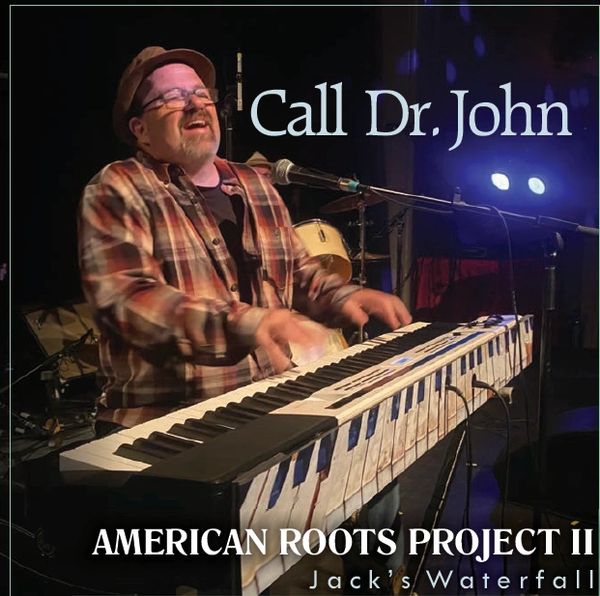 Jack's Waterfall - Call Dr. John
AMERICAN ROOTS PROJECT II - Call Dr. John

Call Dr. John, the latest release from Jack's Waterfall, pays homage to the late Mac Rebennack "Dr. John" and the iconic New Orleans piano tradition he immortalized. Eleven new tracks are presented including the title cut, a duet with Amy Correia as well as "Piano Players Heaven" which features lead vocals from Maria Muldaur. There are also two covers: an accordion-filled version of The Neville Brothers' classic "Brother John" and The Rebennack comedy "How Come My Dog Don't Bark When You Come Around" reimagined as "Dog Don't Bark."

At the heart of this is a love of Call Dr. John Dr. John and the city of New Orleans coloring songs like "Feel Good Music" with Michael Blake on saxophone or love on the Bayou in "Juliet", a Cajun waltz with folk flavor. Maria Muldaur had a special musical relationship with Mac, so it felt magical to have her participate in this tribute which also evokes memories of other New Orleans greats she worked with like Allen Toussaint and James Booker. Maria felt very emotional as she sang about her longtime friend, Mac, and reminisced about the old days. This project was a creative way to pay respect to a master with our own sonic second-line parade.

Jack's Waterfall has opened for many piano legends like Pintetop Perkins and Henry Butler. As a lifelong student of great piano players, these encounters shaped and encouraged the piano work on this project. Jack recently opened for legendary songwriter John Hiatt as well as George Porter Jr. from The Meters. This release will be supported by some upcoming co-bill performances with blues guitarist Kerry Kearney and Michael Falzarano from Hot Tuna.

ABOUT JACK'S WATERFALL
Jack's Waterfall is the musical adventure of singer, songwriter and musician, Jack Licitra. Pop, blues, jazz, country, folk, gospel and global influences all meet at The Waterfall. Whether performing solo or with an ensemble, Jack always projects a unique energy of inclusiveness. His great capacity for rhythmic-percussive adventures, virtuosic piano explorations and heartfelt songs and storytelling come together in every captivating recording and performance.
Reviews