Guy Davis - Juba Dance (CD)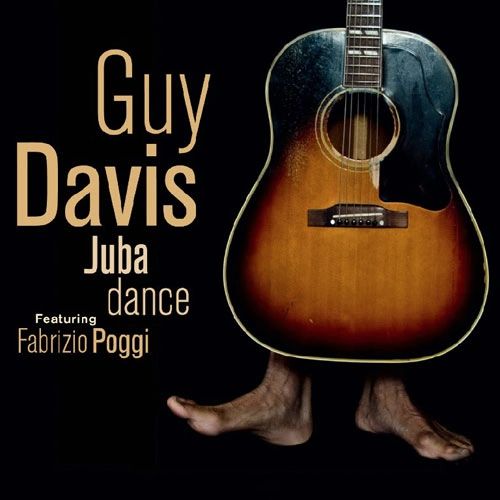 Guy Davis - Juba Dance (CD)
Weaving through the rhythms and musical narrations of this 13-track, stripped down acoustic recording are the storytelling traditions that Guy Davis has pulled from since he came on the scene in 1978. Original Davis compositions and choice covers of iconic pre-war blues figures Blind Lemon Jefferson, Rev. Robert Wilkins and Blind Willie McTell provide a seamless musical hand off that is as familiar and undulating as the rural southern hills from which they emanate. In lesser hands, such a juxtaposition of old and new could have easily descended into sentimentalism. But in Davis' expert hands they come together to comprise an original sonic journey that uplifts while paying appropriate homage to give us a new look at an art form that is as vital today. Juba Dance features Fabrizzio Poggi on Harmonica as well as producer and special guests The Blind Boys of Alabama.
Guy Davis has been recording artist since 1978. He is a musician, composer, actor, director, and writer. But most importantly, Guy Davis is a bluesman. The blues permeates every corner of Davis' creativity. Throughout his career, he has dedicated himself to reviving the traditions of acoustic blues and bringing them to as many ears as possible through the material of the great blues masters, African American stories, and his own original songs, stories and performance pieces. Juba Dance infuses all the influences of Guy Davis into an original sonic journey.
He has received accolades and praise for his performance off-Broadway as the legendary Robert Johnson in "Robert Johnson: Trick The Devil.", winning the Blues Foundation's "Keeping the Blues Alive Award". Likewise, he received rave reviews for his appearance on Broadway in "Finian's Rainbow," playing the part originally played by the legendary Sonny Terry. He has been nominated for nearly a dozen Blues Award and has performed on such shows as Prairie Home Companion, Late Show With David Letterman or Late Night With Conan O'Brien.

Guy Davis…is a terrific Piedmont blues picker, Davis never loses sight of the blues as good time music, the original forum for dancing on top of one's sorrows." -

Dave Marsh
Reviews