Guy Davis & Fabrizio Poggi - Sonny & Brownie's Last Train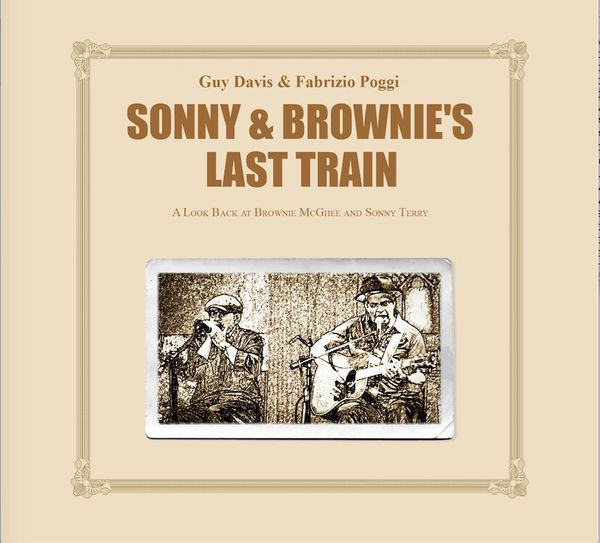 Guy Davis & Fabrizio Poggi - Sonny & Brownie's Last Train
Grammy Nominated in 2018 for Traditional Blues Album of the Year!
On March 24, 2017, M.C. Records released Sonny & Brownie's Last Train by the Ambassador of the Blues, Guy Davis and international harmonica sensation Fabrizio Poggi. The deep, acoustic blues sessions took place in Milan Italy and were recorded live in the studio. The result captured the special musical connection that Guy and Fabrizio possess from the years of playing and recording together.
Also available in Vinyl! -https://shop.mc-records.com/products/guy-davis-and-fabrizio-poggi-sonny-and-brownies-last-trainlp

'Sonny & Brownies Last Train' is a fitting tribute to two of the greatest bluesmen ever by two dedicated masters of the genre today. Americana Music Show
You'll be doing yourself a disservice by not immediately purchasing this record!
  American Bluescene
Sonny & Brownie's Last Train marks the 14th recording by Guy Davis in his storied career and his third with M.C. Records. His first "Juba Dance" was produced by Fabrizio Poggi and also recorded in Italy.
Guy Davis explains the concept of the recording, Brownie McGhee and Sonny Terry were two musicians whose work will not be surpassed, let alone improved on. This musical opus, was produced by Fabrizio Poggi. It features our combined musical talents, and is not meant to compete with the originals. It's meant to be a love letter to Brownie and Sonny signed by the both of us. They were two of my favorites.
Reviews