Big Jack Johnson W/ Kim Wilson and George Wild Child Butler - Stripped Down In Memphis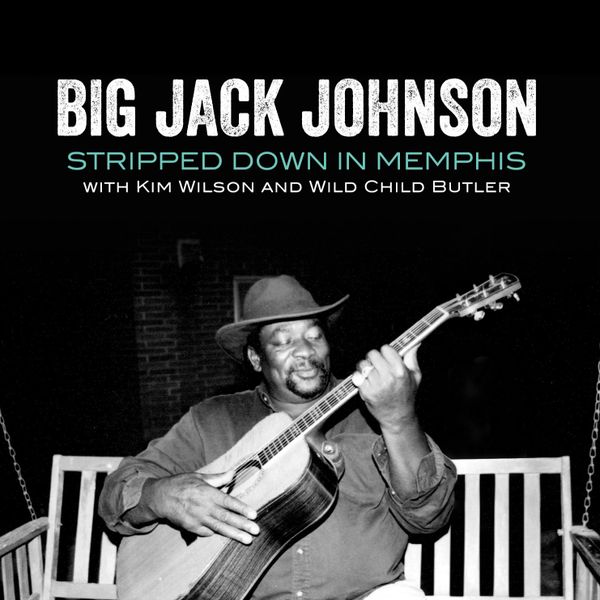 Big Jack Johnson W/ Kim Wilson and George Wild Child Butler - Stripped Down In Memphis
M.C. Records is proud to announce the posthumous, acoustic release from Big Jack Johnson, Stripped Down In Memphis coming May 20, 2022. Harmonica master Kim Wilson guests on five tracks and Alabama bluesman, George "Wild Child" Butler on four. All nine songs have never been released before.
You can listen to 2 songs by clicking here.
Stripped Down In Memphis is a collection of songs that comes from two sessions recorded in Memphis. The first was recorded in 1998 with Alabama bluesman Wild Child Butler after we re-issued his release "Lickin' Gravy" in the same year. The second session is unreleased songs from Big Jack's "The Memphis Barbecue Sessions" recorded in 2000 with Kim Wilson on harmonica and released in 2002. It would receive a W.C. Handy Award for Acoustic Album of the Year.

Mark Carpentieri president of M.C. Records and producer of the album shares some thoughts about Stripped Down In Memphis:
I was so happy to discover these recordings. You get to see all of Big Jack in these recordings, his amazing playing, his humor, and creating some of the deepest blues you'll hear. Wild Child Butler was truly underrated during his time and these recordings prove that. Kim Wilson was able to create the tone and dynamics without the use of amplification and that's why he's regarded as a master of the instrument.

Stripped Down In Memphis is an unvarnished and rich blues collection that features Big Jack on acoustic guitar, electric guitar, and the mandolin. Both Wild Child and Kim Wilson play their harmonicas without amplification making for rich and honest accompaniment to Big Jack's playing and singing.  

From 1996-2002 Big Jack Johnson recorded four albums for M.C. Records with numerous W.C. Handy nominations. He was born on July 30, 1940, and died on March 14, 2011. His career in the blues lasted over five decades. 
Reviews