Kim Wilson - Lookin' For Trouble (CD)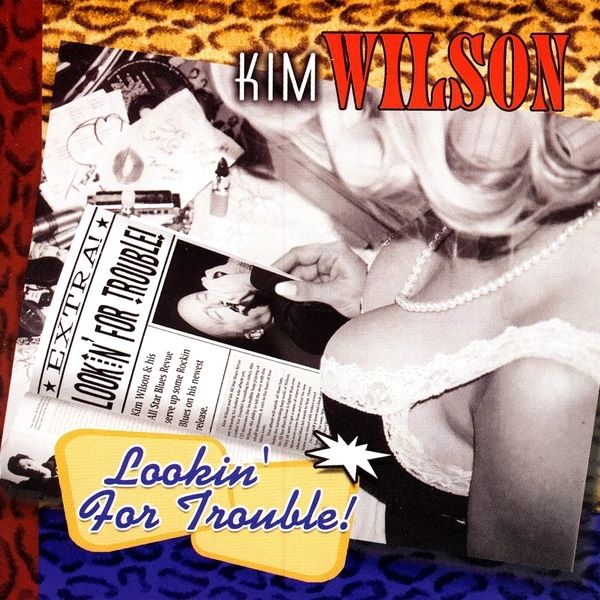 Kim Wilson - Lookin' For Trouble (CD)
This was singer/harmonica player Kim Wilson's first studio album in six years, Lookin' For Trouble is his second release for M.C. Records. His label debut, the 2001 live recording, Smokin' Joint, was nominated for a Grammy Award as Best Traditional Blues Album and also picked up four W.C. Handy Blues Award nominations.
Kim Wilson is best known as a founding member of the influential American roots band The Fabulous Thunderbirds, a group he continues to lead for both recording and touring.

Lookin' For Trouble features nine songs either written or co-written by Wilson, including two versions of the title song, one done as a blues shuffle and the second as a rock 'n' roll tune. In addition, Kim puts his unique stamp on five cover tracks: the Willie Dixon classic, "Love My Baby," Dave Bartholomew's "Hook Line and Sinker," Jimmy Rogers' "Money Marble and Chalk," Snooky Pryor's "Tried To Ruin Me" and L.C. McKinley's "Down With It." Throughout the CD, he displays a mastery of blues styles, ranging from Chicago and West Coast sounds to Memphis and New Orleans-infused blues.

It's a study in amplified harmonica virtuosity. -

Boston Phoenix
Lookin' for Trouble, successfully showcases an assortment of traditional styles all invigorated by Wilson's virtuoso harp work. -

Amazon
Released in 2003